Exclusive ThemesBuddy Offer
Up to off SiteBunker hosting and free WordPress theme included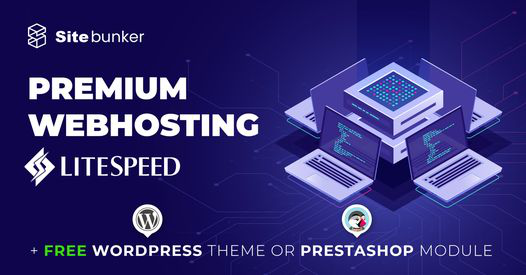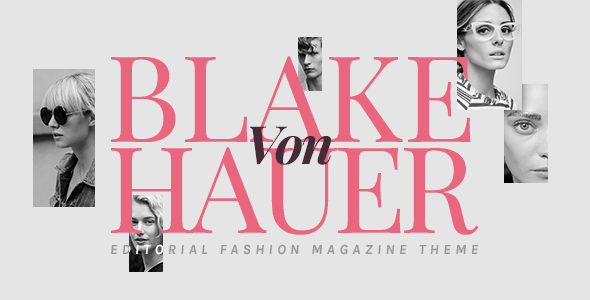 Your visitors will ensure that they are on a real fashion blog with Blake von Hauer's delightful taste.
We know that most of the photos are vertical in fashion world. And Blake von Hauer is created to go along with them! But don't worry, your horizontal photos too will be happy with Blake.
Always remember: Themes that have balanced and elegant touches are worth gold for the users who care about the content aesthetic. Fashion and decoration bloggers mostly need these themes. Because, for them, a website means an art gallery to showcase their visuals. And Blake von Hauer is the Louvre Museum of theme world!
We can say that "feminine" is the keyword for our fashion magazine theme. It has silky tones of pink and salor. Advanced harmony of italic, bold and regular font styles goes along with the general concept very well. Also, different usage styles of the slider and the views that can be achieved in widgetized areas put our theme in a high level.
Vertical photographs are quite prevalent in fashion photography. This can easily turn to a headache in regular themes. But our theme handles both vertical and horizontal images in a perfect way. So to speak, we can guarantee that you'll find lots of features that is needed in a modern fashion blog theme.
Blake von Hauer shapes your vertical images smoothly to fit them always in full canvas without cropping. For horizontal images those are not as high as vertical ones, it's possible to convert them to vertical thumbnails by setting a separated size which can be easily done from your customizer.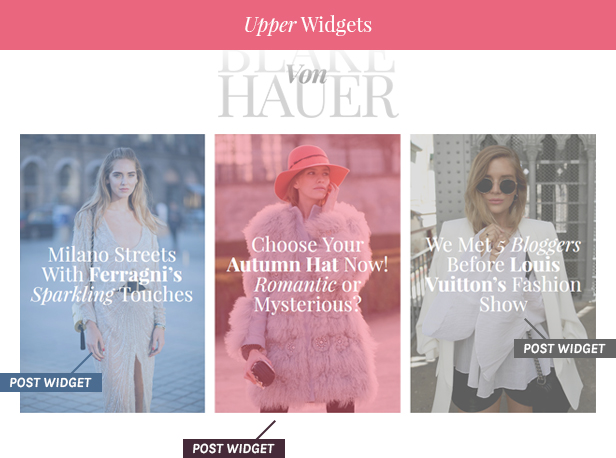 Blake von Hauer has a very useful widgetized area: Upper Widgets. You can place your widgets right under the header, in 2 or 3 columns. The widgets you see on our demo site are "Post Widget"s and you can easily change their lens colors.
You have 9 layout options to use for your blog posts. What's more, you can combine different listing styles by just setting the number of posts to be shown in a specific style.
Blake von Hauer Theme Features
Blake von Hauer Customer Reviews
Need Support?
Please don't hesitate to ask anything. We're ready to help you on our comments page!
Release Notes
*** v.5.1 ***
+ Minor fixes & style improvements.

*** v.5.0.2 ***
+ New Google fonts added.
+ Instagram widget label fix.
+ Performance improvements.

*** v.5.0 ***
+ Stability and performance improvements.
+ Minor fixes.

*** v.4.3 ***
+ Various arrangements for meeting latest WordPress standards.

IMPORTANT: This update includes a components plugin. Ensure that you've installed and activated it. If your widgets disappear, find them in the "Inactive Widgets" pane and re-add them into the sidebar(s) of the theme.

*** v.4.2 ***
+ Stability and performance improvements.

*** v.4.1 ***
+ Data validation fixes.

*** v.4.0 ***
+ Gutenberg support.

*** v.2.5 ***
+ Help file updated.
+ Now you can upload a different logo for mobile view.

Have You Seen Metz?
This is an affiliate link. ThemesBuddy may receive a small commission if you sign up to SiteBunker hosting on the terms of this offer.