Exclusive ThemesBuddy Offer
Up to off SiteBunker hosting and free WordPress theme included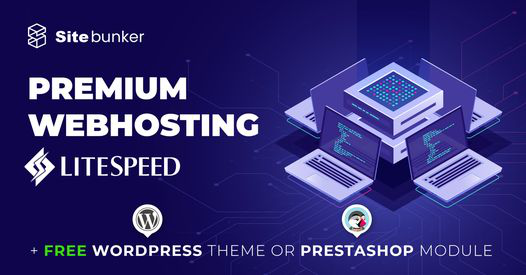 Brator is the Ultimate WooCommerce WordPress Theme for your Automotive related business. It includes everything needed to expand your company to make your online business successful without sacrificing your vision. Brator Theme is built for Auto Parts Shop, Auto Mechanic, Car Repair Shops, Car Wash, Garages, Automobile Mechanicals, Mechanic Workshops, Auto Painting, Auto Centres and for other Auto and Car related services. Brator WordPress Theme is suitable for any kind of small business activity related to auto and auto parts – Car Service Mot, Tyres, Brakes Hire, Auto Care, Maintenance, Vehicle Diagnostics, Auto Glass, Body Shops, Auto Inspections, Handyman, Serviceman .
New Bike Demo added
It has a purpose-oriented design and comes with opening hours, Free Consultation / Appointment Form, practice areas, case results, Q&A, and team members pages… It is suitable for users with zero programming skills as well as advanced developers.
How Brator is Unique for Growing Business?
Brator gives you unique special features for user benefit and your business growth.
After adding a product on an add vehicle you can offer the user what is needed or necessary for that product. You can show the details of that product like what it will do and what is the cost for that as a result. It will motivate the user to buy more products.
Brator brought a new unique feature that, if you go to a product details it will show you the product details and description and also show the product that you want to offer the user with that product. That's one of our most unique features and it will show them the total offered price of those products. Another important feature is you can offer the buyer/customer the total discounted price if they want to buy all the products together that you offer them.
Smart Search in Real-Time
Allow customers to quickly locate your physical or targeted(parts) products using CloudSearch, which includes real-time suggestions, spell checking, synonym support, promotions, and comprehensive analytics exact product match and also show you the related products that are related with your search product.
Say Bye-bye, shopping carts that have been abandoned.
With a wide range of built-in and unique integrations, our team of experts can help you adapt your online store to meet the needs and expectations of your customers.
Responsiveness:
A well-designed website demonstrates that you are a professional business that values its image, giving clients the confidence to buy from you. Our new adjustable screen resolutions make ordering from a tablet or smartphone simple.
Never again become confined to a single way of conducting business.
Be it a one-seller store or a large marketplace, an eCommerce website created to match your business objectives. A scalable, versatile, and cost-effective solution to propel your business forward and that will happen by using Brator.

Make a Shopping Experience That Is Unique to You
Get to know your target market and create a delightful shopping experience for them. Speak their language, convey customized messaging, and provide attractive visual elements, among other things.
Drag & Drop Interface that is easy to use
Our theme store will provide you with free color ideas for your store as well as ready-made templates that are beautiful, responsive, and well-suited to all forms of commercial ecommerce.
Creation of Unique Design:
Our in-house web designers can construct a one-of-a-kind custom design that stands out, optimize it for all browsers and retina devices, and turn any business idea into reality.
Transactions in Multiple Currencies
Accept cross-currency transactions with ease and provide your consumers with the payment methods they prefer. There are no transaction fees or hidden costs.
SEO Friendly:
The Brator eCommerce solution provides you with all of the tools you'll need to boost CTR and boost your company's ranking in organic search results. Clean and canonical URLs, adjustable page names, meta descriptions, a sitewide SiteMap, and more are all part of this.
Cross Browser Compatible
We've included cross-browser compatibility for a variety of browser and OS version combinations to ensure they work excellently whatever your visitors are using.
Dedicated 24/7 customer support
With over ten years of experience, we know Brator through and out, and we're ready to relieve you of the burden of website maintenance. Choose the right technical support plan for you, or contact us to talk about a custom solution.
Our Commitment:
We believe that Productivity is never an accident. It is always the result of a commitment to excellence, intelligent planning, and focused effort. Our templates are all made with consistency in mind. You won't have to worry about the quality of the layout because each template is thoroughly tested before being released. Unlike other web design companies and freelancers that deliver low-quality products to earn a quick buck. We are amazing authors with over 12 years of Envato industry expertise.
Full List of Features:
3 amazing Homepage Layouts
Easy to Install data
30+ Custom Elements free
WPML Integration Supported
Well documented for you support
Free WordPress Live Customizer
Modern Multiple Browser Compatible
Dedicated 24/7 customer support
Kirki Customizer framework Supported
No coding Required
Elementor based page builder
For the category and product pages, there are multiple layouts and setting possibilities.
Customized wishlist, cart, and contact pages
Multiple different type of blog system(Blog list, Grid, Single Blog)
Extension for display; thumbnail image for category/product
Multiple Shop details page
Add to Cart
Social Media Integration
Crat, Checkout and My account page
You can make an unlimited number of sidebars using the sidebar generator.
Amazing header and footer builder function
Complete control over the width of the site's content area and sidebars
Stunning about and contact page
PREMIUM SUPPORT
We look after our customers very much. The theme includes 100% free premium support. If you have questions, contact us, and we will answer your question very shortly and resolve your problem. 
This is an affiliate link. ThemesBuddy may receive a small commission if you sign up to SiteBunker hosting on the terms of this offer.