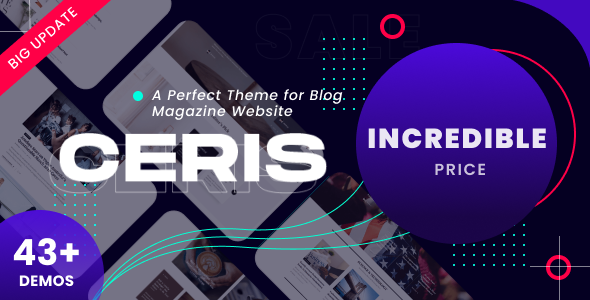 Exclusive ThemesBuddy Offer
Up to off SiteBunker hosting and free WordPress theme included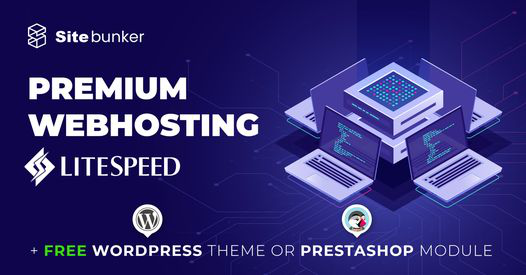 Discover the Versatility of Ceris – Your Ultimate Newspaper and Magazine WordPress Theme
Welcome to Ceris – The Ultimate Newspaper and Magazine WordPress Theme. If you're in search of the perfect WordPress theme to elevate your newspaper or magazine, look no further. Ceris is here to take your digital storytelling to new heights, tailored specifically for newspapers and magazines.
About Ceris
Ceris offers the ideal fusion of a well-curated newspaper and a sleek, contemporary magazine. Our theme is meticulously crafted to put your newspaper and magazine content front and center, captivating your audience and providing a seamless reading experience.
Features:
Newspaper and Magazine Design: Ceris boasts a visually stunning design that ensures your newspaper and magazine content takes center stage, just like the pages of a premium publication.
Robust Blogging Capabilities: Seamlessly blend newspaper and magazine-style layouts with powerful blogging features to create engaging, diverse content that keeps your readers coming back for more.
Powered by the BKNinja Composer Plugin: Build homepage content by selecting, dragging, and dropping modules into the sections. The theme supports a wide range of modules in each section and can be combined. So, the layout possibilities you can create are unlimited. Explore the theme's modules.
Various Beautifully Designed Demos: Choose from various pre-designed demos that can be easily imported with just one click.
Compatible with the Latest WordPress Version: Ensure that Ceris stays up to date with the latest version of WordPress.
Mega Menu: Display posts in a category menu item beautifully with the Mega Menu option.
Ajax Load Posts: Load the next posts without reloading the whole page, keeping your readers engaged.
Ajax Login + Social Login: Keep your readers logged in without redirecting to the WordPress login page.
Sticky Sidebar: Keep important content in view with a sticky sidebar.
Responsive and Mobile-Ready: Ensure that your newspaper and magazine content shines on all devices, enhancing the user experience and expanding your reach.
SEO Optimization: Ceris is meticulously optimized for search engines, ensuring that your articles and stories rank high in search results.
Customization Made Easy: Use intuitive theme options to tailor Ceris to suit your brand and style.
Monetization Ready: Promote your content and generate revenue with ad placement and affiliate marketing integration.
Fast Loading: In the fast-paced digital world, speed matters. Ceris is engineered to load quickly, keeping your visitors engaged.
Additional Features
Multiple Blog Layouts: Choose from a variety of blog layouts to suit your content.
Integrated Review System: Easily add reviews to a post with a summary, including Pros and Cons lists.
Google Web Fonts: Access a wide range of fonts to enhance your site's visual appeal.
Custom Color: Choose any color scheme you want for your site. It's unlimited.
Powerful Theme Options: Benefit from powerful yet easy-to-use theme options.
Translation Ready: Translate Ceris into any language with the provided .pot file.
Advanced Post Options: Customize post layouts, formats, and more on an individual basis.
Bookmark Articles: Allow readers to bookmark articles they wish from the article list.
Dismiss Articles: Let readers bookmark and dismiss articles they wish from the article list.
Customizable Header: Choose from 9 header types to create a unique header for your site.
Sticky Header: Toggle the sticky header on or off as needed.
Sidebar: Enjoy unlimited sidebar options with the integrated Custom Sidebar Generator.
Category Options
Advanced Categories Options: Configure category layouts, featured areas, and more.

4 Layouts for the Featured Area
15 category layouts with individual options
Pagination options: Ajax Load More, Ajax Pagination, and default WordPress Pagination.
Customize sidebar settings for category pages.
Switch the sidebar position between left and right.
Enable or disable sticky sidebar functionality.
Unlimited category colors and featured image settings.
Additional Features and Support
Logo and Favicon Upload: Easily upload your logo and favicon.
Cross-browser Compatible: Ensure compatibility with Chrome, Safari, Firefox, and Internet Explorer 11+.
Built-in Related Posts and Same Category Posts: Keep readers engaged with related content.
Built-in Social Sharing: Encourage social sharing of your content.
AMP Support: Ensure compatibility with Google's Accelerated Mobile Pages for a better mobile experience.
WooCommerce Support: Integrate WooCommerce to sell products seamlessly.
GDPR Compliance: Ensure compliance with data protection regulations.
Dedicated Support: Our friendly and knowledgeable support team is here to assist you with any questions or issues you may encounter, ensuring your newspaper and magazine publication runs smoothly.
Well documentation.
And Much More…
Ceris understands the pivotal role your newspaper and magazine content plays in the lives of your readers. That's why we've crafted a theme that not only meets but exceeds the expectations of modern newspaper and magazine publications. Your newspaper and magazine stories, articles, and content deserve a platform that does justice to your hard work and creativity, and Ceris is here to deliver.
Elevate your newspaper and magazine publication to new heights with Ceris – The Ultimate WordPress Newspaper and Magazine Theme. Embark on your journey to content excellence today, and explore the endless possibilities that Ceris has to offer!
Version 4.2

- Fixed the problem when install the social login lite plugin

Version 4.1

- Fixed social counter
- Fixed Gallery Post Type
- Fixed some CSS issues
- BIG UPDATE: Improved the speed of the theme, Optimize for SEO

Version 4.0

Fixed pagebuilder issue on WordPress 6.1

Version 3.9.1

Fixed the pagination issue of all modules that have 2 sidebars.

Version 3.9

- Fixed issue of Theme Options in Child Theme

Version 3.8

- Add the one click import plugin that was missing

Version 3.7

- Improve performance of the theme
- Fixed social counter issue

Version 3.6

- Fixed double IDs in front end issue
- Fixed the Widget Layout panel
- Fixed a small JS issues

Version 3.5

- Fixed pagebuilder issue of the theme on WordPress version 5.8

Version 3.4

- Fixed Ajax Search for page results

Version 3.3

- Fixed CSS issues that Metabox plugin conflicts with the theme

Version 3.2

- Update Plugin MB Term Meta to version 1.2.10
- Update Plugin Meta Box Conditional Logic to version 1.6.14
- Update Plugin Meta Box Group to Version 1.3.12

Version 3.1

- Fixed header icons in mobile mode
- Fixed issue of related article section when query by tags

Version 3.0

- Add Dark Mode Feature
- Add option that allow to select the role for author list template
- Add Spotify Social Icon
- Fix Facebook Social Counter
- Fix Twitter Social Counter
- Fix issue of ceris-grid-e module
- Fix translation issue
- Fix the category issue in the category page
- Fix infinity scrolling issue

Version 2.6.1

- Fixed Issue on WordPress 5.6

Version 2.6

- Improved: Show the primary category item as the highest priority (Yoast SEO Plugin required)
- Improved: Show the category item on the articles corresponding with the category page

Version 2.5

- Fixed: Heading Custom Color Option in Pagebuilder
- Fixed: Subtitle Spacing issue in Header Style 9

Version 2.4

- Fixed: cannot use a scalar as an array
- Fixed: Theme Options fields
- Fixed Date Picker JS
- Fixed: Translation Issue
- Improved: Added Stickly Menu Mobile Option

Version 2.2

 - Fixed Reading Time issue.
 - Add option for words per minute (Reading Time)
 - Improved Single Layouts
 - Add Option to turn off schema meta
 - Add Instagram to author box info
 - Add Linkedin to author box info
 - Add Dribbble to author box info
 - Add Pinterest to author box info
 - Support WPForms

Version 1.9.2

 - Fixed Category Page Grid issue
 - Update Metabox Group

Version 1.8 – 8-10-2020

- Delete an individual user review added by another user.
- Removed instagram widget
- Added Megamenu image size 70x70 - Need run Regenerate Thumbnail to have the new thumbnail size
- Fixed issue of Ceris Grid E Slider in mobile 
- Fixed author box issue on mobile
- Fixed 404 Responsove issue
- Fixed Youtube Counter
- Fixed Documentation Link
- Fixed translation issue
- Fixed article link of the Feature Slider C Issue
- Integrated Reduxframework to the theme
- Fixed Gutenberg Issue on PHP 7.4.8
- Fixed Theme Option Issue
- Fixed Demo Importer Panel Issue

Version 1.4.1 – 6-30-2020

- Fixed Twitter Social Counter
- Add a field in Theme Option that allows to edit the User Review Box

Version 1.4 – 6-17-2020

- Added more new modules for pagebuilder
- Fixed thumbnail issue ajax load more
- Fixed post card layout issue when the post title has 4 lines
- Fixed some CSS issues

Version 1.3.1 – 6-11-2020

- Improve: Allow to setup the default post layout for the existing posts from the previous theme

Version 1.3 – 6-9-2020

- Improve performance of the Slider Modules
- Fixed some small CSS issues
- Fixed Share Buttons don't display on Mobile
- Add 10+ modules and 3 New Demos

Version 1.2.1 – 6-6-2020

- Fixed Child Theme Issue
- Update Metabox Extensions

Version 1.2 – 3-6-2020

- Fixed IE11 Issue
- Fixed CSS issue
- Added Sub Title for each article layout
- Added Child Theme

Version 1.1 – 28-5-2020

- Fixed CSS Module Layout Issue
- Fixed Google Schema For Post Review

- Initial release.
Credits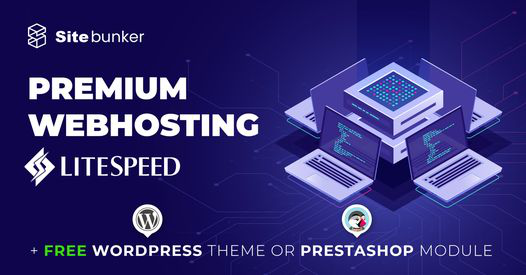 This is an affiliate link. ThemesBuddy may receive a small commission if you sign up to SiteBunker hosting on the terms of this offer.